Ready for the Virgin Bride Hangout?
Are you ready to have an amazing Sex Life?
Sexual Intimacy doesn't have to be a chore anymore. You can own your bedroom experience and have a super fantastic sex life with your spouse! Let me help
Here is what others are saying...
Honestly, the session was a blast. - Chidinma, Nigeria 
Thank you Tomi. My mind is feeling free and looking forward to enjoyment - Chrissy B, Uk. 
The session was a blast learnt a lot - Boity, Botswana. 
Thank you so much. It was a great session and I had an amazing time and insight to so many things. 
God bless you - Mo, Usa. 
Amazing session. I don't regret subscribing to this at all - Uju, Nigeria. 
Brilliant time with Tomi and Shannon....you guys rock. - Grace, Nigeria. 
Wow , I can't believe how much I didn't know . It's like a whole new world has been opened. Thank you ladies so much ❤️ - Farai, Zimbabwe
It was an enlightening and liberating session. My mind is open to becoming sexually confident - Osarhiemen, Nigeria.
I loved the session.
Very eye-opening and helpful for me, who has been scared of sex for the longest time.
Great job👏🏽👏🏽👏🏽 - Mz Nuerki, Ghana
I was able to demystify a lot of sexual myths in my mind from the session. Thanks a lot. - Stella, Nigeria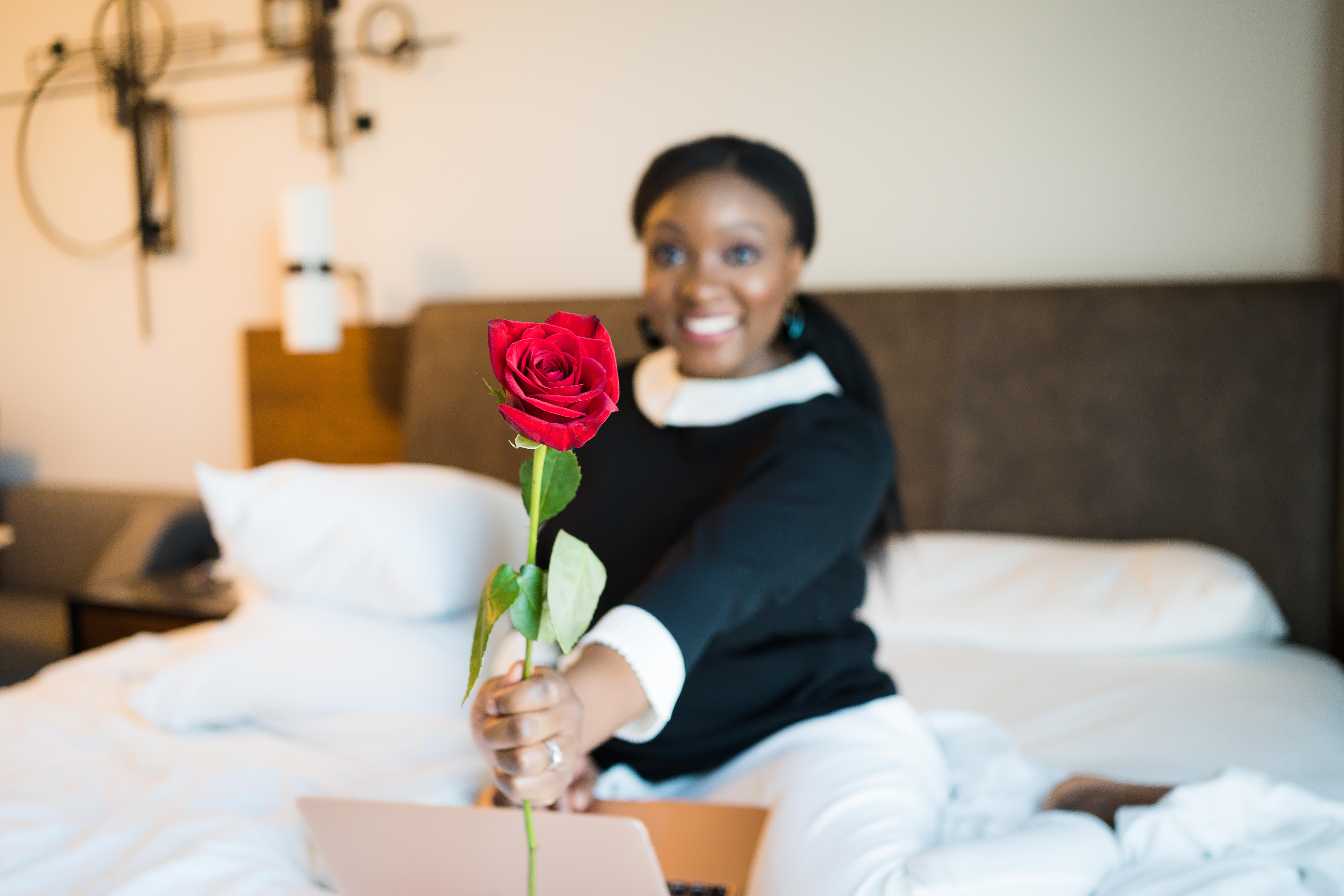 Hi! I am Tomi.
The proud Founder and Servant Leader behind One Young Wife.
I'm a Speaker, Author and an Intimacy Coach.
Let me help you deepen your spiritual intimacy, have an
amazing sex life and build your emotional confidence
I am "momma" to two sons and loving spouse to a brilliant husband.
I was once the young wife struggling to find her place in the world. I read every book I could get my hands on, and I put what I learned into practice. I discovered ways to express myself better and to resolve arguments better - and our marriage improved greatly!
This experience taught me so much about strength, grace, and true partnership - but I couldn't help but think about all the other young wives out there struggling, and how much they could also benefit from the resources and lessons I learned.
I also realized, of all the books I read, none of them were specifically written from the perspective of one young wife to another young wife, or addressing the critical issues that arise during those first few years of marriage. So, I started sharing my story.
I pulled from my resources and from the experiences I went through myself, and I created new resources designed specifically for new young wives and young wives to be. What started as a small community grew and took on a life that I never imagined possible!
Now, I am in this space, working on a large scale and serving an international community - focusing on empowering women all over the globe to find strength, confidence, respect and peace in their first years of marriage - all through the One Young Wife platform!